Houston wood entry doors are some of the coolest things that the Lone Star State has to offer. Have you been eyeing some wooden doors but you just don't know how to get the right one? When you don't know what to do about the issues with your wooden doorway, call on Southern Front. Our local services are ready to help you with your entryways. You'll have the best in Texas on your side at all times.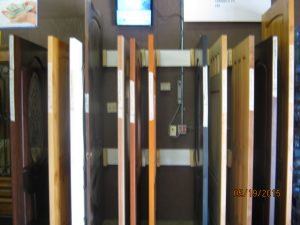 Many Texans are absolutely in love with the throwback and vintage feel that wooden doors provide. These are a staple in a lot of South communities and neighborhoods. Residents simply enjoy the look of a wood door and the way it complements their homes. Have you been hunting for ways to make your residence look more like the one you grew up in? If you're a fan of something like this, you can be confident in knowing we can help. Our designers are very versatile. They'll be able to help you pick out (or customize) the exact product you want.
Have you already picked out your ideal doorframe, but you still are uneasy about your locking and security measure? If so, having a multi-point lock system could be the answer to all your problems. To make sure you don't have to worry about too many potential break-ins, many experts suggest this. When you have this technology, your door will have pins that go into the top, bottom, and sides of your lockset.
Efficient wooden doors that are safe and secured
Looking for ways to make your wooden door a little more energy efficient? Depending on the grade of wood you picked for your entryway, you may not be satisfied with the insulation. Though this might be frustrating in the moment, there are some uncomplicated solutions available. Weatherstripping your doors on all four corners can do wonders in helping you get your electricity bills down. This will keep the outside climate out, and your indoor climate steady and controllable. If this doesn't work, repairing and cleaning your door are two other options you can employ. However, if these do-it-yourself methods fail to work, it may be time to replace your unit with a new one.
Having trouble wrapping your head around the maintenance that some wooden front doors will require? If you don't think you'll be able to handle this, you'll be glad to know that it is probably simpler than you think. To make sure your doorframe doesn't rot around the corners, we suggest yearly refinishes, seals, and painting. Has moisture getting into the corner and now your frame is beginning to wear down before your very eyes? If you're ready for a replacement, let our pros know. This happens to all doors, but our professionals can set you up with a product that will last.
Customizable wooden door options
Are you considering getting a wooden entry door set up for your residence but you don't want something plain? If you want to make sure you stand out from the rest of the world, let us know so we can help. Our many stained and decorative glass options are here for your customization. This means that if you want something distinct, you'll get it. Our customizers and designers are experts in this field. We've given countless customers the exact image and design they were looking for. If you're looking for the most specific look, let us know. We're ready to help you out.
In addition to selling doors, we also have a standalone online shop for our glasses. We use a lot of different types of glass and decor to customize doors and entryways for your customers. If you're trying to look or a piece for your next work of art, let us know. Maybe you're trying to figure out what works well with your door and you're not sure yet. Whatever the case may be, our consultants to ensure you get a good result.
When looking for a wooden door, you want to make sure you invest in something that's going to last and withstand the test of time. Lots of these types of products don't last very long because people did not make the right investment upfront. If you want the company who is going to offer you the highest quality of wood, we're here. We only believe in giving customers the best possible grades. Our professionals going to make sure you get an awesome entryway.
Affordable prices for your wooden front doors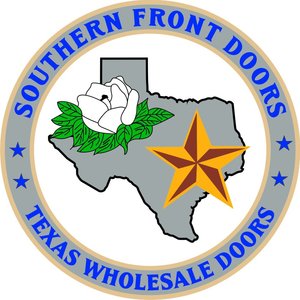 Worried that this will cost you and your family way too much money? Even though high-grade wood is not always cheap, we have competitive pricing that is sure to beat out the competitors. When you're looking for something like a wooden door, you don't want to waste money on a subpar product. Choose the right, premium fixture first so you won't have to worry about repurchasing before you know it.
Houston wood entry doors bring out the opinionated aspects of most people. There are a lot of aspects to consider when shopping for doors like these. Without having an expert by your side, it could be easy to make a decision that's not right for you. To make sure you don't have to worry about things like this, call Southern Front at (281) 890-5860. Our professionals have helped Houstonians find their ideal doors for years. If you're ready to find out a way to upgrade your doors, we've got a way to can improve things.
 Houston, Texas Information
Houston's latitude is 29 degrees and 45 minutes north. The longitude happens to be 95 degrees and 22 minutes west.
The city of Houston is above sea level. Forty-three, to be exact!
Houston boasts a three-airport system that is highly effective year-round. In 2015, 55 million flyers were served and transported. This includes over 10 million international travelers just trying to get around the world.
Out of all the cities in America, Houston is the one that eats out the most. While spending time in Clutch City, you have over eleven thousand options to chose from. These range from five-star steakhouses to small Barbecue spots that sometimes go overlooked! The diversity of this community is truly breathtaking.
Learn more about our city at houstontx.gov