Tips for Choosing the Right Door for Your Home
Tips for Choosing the Right Door for Your Home
We are excited about your decision to invest in a custom door. Therefore, we would like to share our helpful Tips for Choosing the Right Door for Your Home. While the characteristics of your entry are ultimately up to you, we feel these tips may help you choose the best door for you, your family, and your home.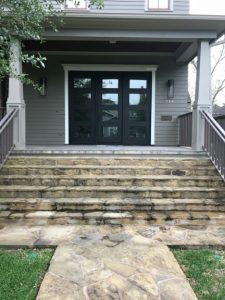 Helpful Tips
You've decided to purchase a custom home, but which type of door is best for your home? There are numerous choices you can make for this project but deciding on one option may become overwhelming. The following tips were beneficial to our past clients and may be helpful to you:
What type of door is best for your home? Besides a beautiful design, you might want to think about other features that are beneficial to your family. For example, would you like a door that keeps your home cool in the summer as well as keeps the cold out in the winter? Are you an advocate for energy-efficient items? Maybe you want your door to protect your home from ultraviolet rays. These are some things to consider when designing your door.
Is your dream door in your budget? We understand you want the works when it comes to your custom door; However, certain features can be pricey. Try to incorporate the elements that are beneficial to your home and family and still have the awe factor.
What do you feel is the right material for your door? From wood to steel, we can craft your custom door without sacrificing its beauty. Southern Front Doors currently have over 10,000 entry door styles available to our clients. As a result, we confidently feel we can design your perfect door.
The Company
Southern Front Doors is a family owned business. The owners, Jesse and Liz Salinas, purchased the business from Sam and Susan Fortenberry in 2014. Through our 28 years of experience, we continue to deliver a durable and quality product at an affordable rate. For instance, we are confident that our company can meet or beat our competitors' prices. We offer standard and custom size products in wood, iron, fiberglass, and steel material.
Additionally, we stain our wood doors the traditional way: with an oil-based finish. For our local customers, we offer installation and our Crate& Freight Program. This program provides curbside delivery to the location of your choice. All in all, we are your one stop shop for your custom door needs.

Contact Us Today
For over twenty years, we have passionately provided custom doors to our satisfied customers, and we want you to become part of that group. For information about our company or our inventory, contact us today at 281.890. 5860 or visit our website here. We are ready to upgrade your home.