Southern Front Door in Houston offers fiberglass front and entryway doors and installation featuring a unique blend of aesthetic beauty, durability, and security. With a versatility that no other door product can match, the fiberglass door offers the same benefits of wood, steel, and iron doors — but in a single package. Southern Front Doors offers a variety of fiberglass doors you can choose from for your Houston home.
Choose from multiple styles, including glass panel, wrought iron, grill-between-glass, solid panel, simulated divided lite, privacy/clear, and contemporary style.
Select from different styles of privacy glass, speakeasy glass and grills, wrought iron glass inserts, and appearance finishes.
You can craft a fiberglass door to the specification(s) you wish.
Available GlassCraft and Therma-Tru® doors offer style, energy efficiency, and durability.
Can replicate the look of wood grain.
You can choose from 6'8″ and 8'0″ height options as well as either 30″, 32″, or 36″ or 42″ widths.
Available unfinished or pre-finished with many different stain options.
Installation & Shipping
Door installation is available for residences in the Greater Houston area.
Crate & Freight Program – including crating, shipping, and curb side delivery, available throughout the United States (except for AK/HI).
Fiberglass doors are an excellent option for your home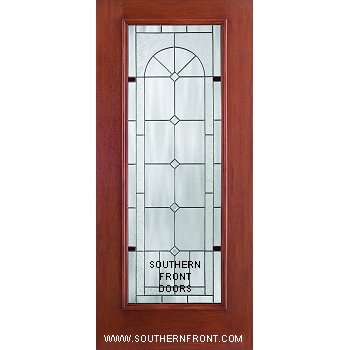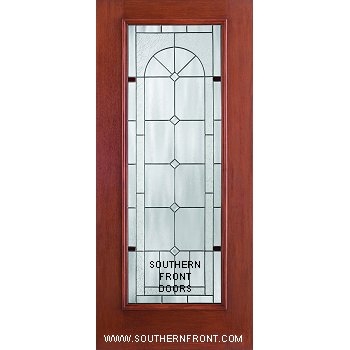 Versatility: Fiberglass doors are extremely versatile. For example, we can paint this type of door any color that you wish. As above, these doors can be customized to fit the finish, height, and overall appearance that you desire.
Durability: A major advantage that fiberglass doors have is durability. Fiberglass doors can resist dents, scratches, and rust better than most other materials. As a result, fiberglass doors often require minimal maintenance.
Efficiency: It is true that fiberglass doors have a higher upfront cost when you compare them to other door products. However, the insulating properties of a fiberglass door help lower energy costs. As such, you can experience a great deal of savings when you choose to have a fiberglass door installed.
There's only one place to go in Houston for fiberglass front and entryway doors and installation: Southern Front



Customers across Houston and the country call Southern Front Doors daily to take advantage of our wide selection. Few door companies in the Houston area match our attention to detail and dedication to customer service. Contact us today to take purchase of the fiberglass door you've always dreamed of.