Iron Door Design
An easy way nowadays to elevate the appearance of your front doors is by an Iron Door Design. These intricate designs add levels of sophistication and class that is unparalleled to any other. Having an iron design will not only elevate the appearance of your home but also have a multitude of other benefits. Some of these benefits include-
Increase in Resale Value 

More Stability

Added Security
Increase in Resale Value
Getting new iron doors can increase the resale value of your house. Research shows that the resale value of your house will increase by 5 percent after installing iron entry doors. It might be a bit small for some, but if you will look at the overall amount of the house, it will be a huge addition to the value. If you are planning to sell your house in the future, you can install iron doors because it provides also provides more stability and added security.
More Stability
Iron doors provide more stability because of the materials that are used. They are stronger than using other materials for doors like wood. Iron doors are designed to be rust resistance, weather resistance, and rot resistance. This is all done by the iron that is used and how it is melted down and depleted of its carbon content. Having a door that is rust, weather, and rot resistance adds a longer life-span to your door. You will have the door for a longer period of time compared to a wood door. Because there are reinforced durability measures.
You do not have to purchase anything for your house if you think that it will not last for a long time. Also, these doors are not only made for durability but also have strength. Iron doors you are made of thick, 14-gauge iron. This thick iron will help prevent dents, weather impact, and odors passing through your door. Nowadays, homeowners are searching for doors that can endure high weather impact to protect their family. Which is iron doors are a great benefit.
Added Security
Even with the current security that is offered in the industry, your house is still at risk for thieves to enter. Iron doors are not damaged easily so it can be additional security for your house. These doors are strong and sturdy and any thieve would have a hard time breaking into them. Iron doors are the perfect choice if you are looking for design and durability.
Now that you understand the benefits iron doors can provide to your home. You need to consider a few things before choosing the right Iron Door Design for your home. To ensure that you are getting the best door for your home.
Use the Style and Design of Your House
Basically, the worst thing that can happen when you have a new iron door is it not being suitable for your home. You want a design that will compliment your house instead of sticking out and looking awkward. Because when the designs do not match, you will definitely not have the elevated and sophisticated appearance you are wanting. You will not definitely change the style of your house just because of your door design. This is a reason why you have to analyze your house before choosing a design. Because this is an investment, you want to choose the right design for your house.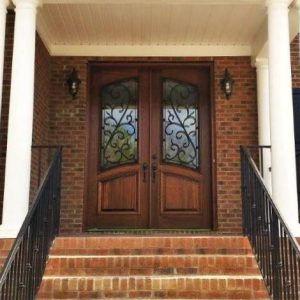 Choose Based on Your Preference
When you successfully have chosen different designs and styles that are suitable for your house, you need to choose the design that you ultimately want. Since the design that you already have is fitted for the house, the only thing that you have to do is to choose from the options that you have. Take your time with choosing, you want to make sure that you are getting the Iron Door Design that you have always dreamed of.
Check Your Budget
You need to pay attention to your budget before you buy a door for your house. Because you need to avoid overspending and you need to make sure that it is always within your budget. You have to make sure that it is always within your budget because you do not want your new doors to put you in financial hardship.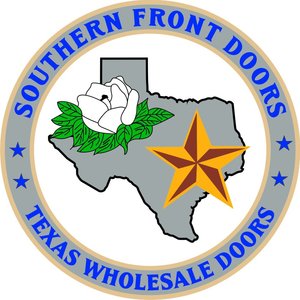 Best Iron Door Design Company Houston
I'm sure you know have a full understanding of the many benefits of iron doors. Other than their visual appeal. At SouthernFront Doors, we provide the best Iron Door Design that you can find. We have over 100 different styles that you can select from. Or we can custom build to fit your exact needs. So, stop waiting to install new doors and give us a call today at 281-890-5860 to schedule your appointment today. Because we provide the best installation, customer service, and selections in the Houston area. That we are sure you will not be disappointed in.