We Want Your ADOORation
Why should you get your next entryway from Southern Front Doors? Well, the answer is simple. We are the leading custom door carrier and distributor in the Greater Houston area. Here at Southern Front Doors, we can guarantee you the best because we simply are the best. Open Monday through Saturday from 8 am to 5 pm; customers can come in to check out our quality products almost every day of the week. Our friendly sales associates are eager to help you, as their expansive knowledge of our inventory will get you the right door for your home.
Tried-and-True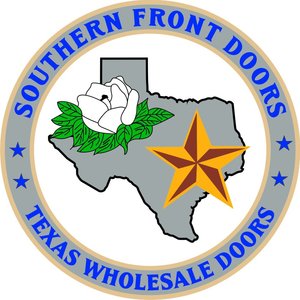 Compared to most of our competitors in the city, our business has somewhat of a pedigree. We have over 28 combined years of experience with door and glass pieces, so we have a good idea of how to assist you in finding the door of your dreams. With over 10,000 door styles to choose from, the right one is in here somewhere. Check out our inventory to see all of the doors we currently have in stock, as well as monthly and daily deals you won't even believe.
We Do It All
On top of the stellar entry door buying experience we can provide, we also offer professional installations as well. We are your one-stop-shop. By cutting out the need for a contracted installer, we go through the entire process with our customers, building relationships and earning customer loyalty are at the top of the list when it comes to doing business with us. If you have been browsing our site and need more information on your future purchase, feel free to contact us and one of our seasoned team members will be able to answer any questions you might have.
Unless you live in a sphere, your house only has one front door. A front door is the first thing that you, your family, your friends, and neighbors all see before entering your beautiful home. It is not just a wooden rectangle with portholes on hinges; it is a statement piece. Cherish your home by having one of our doors installed and let us know how we did.