Looking for the best Houston Entry Door option for your unique home? If you have a residence but you're still not satisfied with your main entryway, we've got solutions for you. At Southern Front, we'll make sure that you get the right product that makes sense for your house. Our experts are ready to help you find something that complements your home's exterior.
We have a wide variety of doors in our inventory. Depending on how your house looks, you may want the rusted look of a wooden door. Perhaps you like the timeless elegance of wrought iron, but you're not sure what kind of options you have. Maybe you're ready to try a different material and you're ready to give fiberglass doors a chance. You can find all of these options in our online store.
Some of the other more popular choices that Houstonians enjoy include Rustic Country Doors and Solid Wood Doors. You can also find French, Wrought Iron, Radius Top, and True Divided Lite Doors in our inventory. We do our best to provide our local clients and customers with a variety of options. Our team wants to ensure that you find the perfect option for your residential entryway.
While we have many styles, sizes, and material options on our website, that is not all we have to offer. In addition to our online door and glass stores, we also provide customers with customization options. If you'd like to have a uniquely finished wooden door or a freshly painted steel entry, we can provide it. With our supply of stained and decorative glasses and other materials, we're confident you'll have a product you enjoy.
We Have a Wide Variety of Entry Doors
Lots of local Houstonians enjoy the rustic look of a classic wooden entryway door. While some might be afraid of potential rotting and maintenance, we have a solution. Southern Front can offer heavyweight wood doors that will outdo its competitors. If you think a nice mahogany or caramel front door is right for your home, call us. We'll find the perfect shade that complements your exterior!
Fiberglass is another popular option of ours. Many Houstonians are looking for a durable, low-maintenance door that can withstand the test of time. Texans enjoy these for a multitude of reasons. One aspect of their success and popularity is the fact that you won't find yourself resealing it every year. These are light, but you won't notice blemishes building up quickly. In addition to their strength, they also come with many customization options. If you're looking for something specific and strong, definitely consider this material.
Fiberglass might not seem like the most durable material because of its lightweight design. However, it is much stronger and resistant than you probably think. It's a composite material and dense, yet light insulation makes it a reliable option that will not let you down. When the weather gets tough, this will keep the interior of your home consistent.
Fiberglass and Forged Iron Options For Your Houston Doors
If you're looking for the best fiberglass door in Houston, you'll find it here at our company. Our online inventory represents some of the most respected manufacturers of this material. Therma Tru Doors and GlassCraft Door Company are two reputable companies you'll find in our store. They are known for their consistent quality. With Southern Front's customization added to the mix, you'll have a unique fiberglass entry door that lasts. Whether you need a pre-finished or unfinished product, our designers will collaborate with you to find what works for your house.
At Southern Front, we're also known for our handcrafted forged iron doors. This is a very heavy duty material that will not buckle under tough weather or impact. In addition to being dependable in all scenarios, we already have many of them in stock! We carry a wide variety of sizes and designs. Not every house has the same entryway, and our designers understand that. Our team has years of experience working with different types of residences. You can rest assured that we'll get it right and provide you with the perfect fit.
While wrought and forged irons can be more expensive upfront than some of the cheaper counterparts, beware of other options. While you may save money on the initial purchase and installation of your product, you may find yourself losing lots of cash on yearly refinishes. Refinishing and resealing a door is not something you should have to do on a regular basis. With a tough and durable material in your entryway, you won't have to worry about this type of common maintenance.
Customizable Doors That Fit Your Home
Not seeing anything you want? No problem! We go above and beyond to provide you with the best customer service possible. In addition to the inventory you see online, we also have made-to-order and customization options for you. We have plenty of experience with molding and melding iron and glass for unique designs and styles. Our experts can create a product you will love for years to come.
Stained and decorative glasses are very common pairings with our handcrafted forged iron doors. Houstonians enjoy the privacy and added style this look provides. Our Aquatex, Fluted, Glue Chip, Flemish, and Rain technologies (amongst others) will take your door to the next level. We have many different texture and paneling options for your entryway; call today!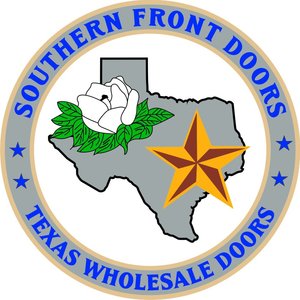 Check out our online store to see our featured best prices available. We're proud to say that we feature some of the most well-known and reputable manufacturers in the business. GlassCraft Door Company and MAI Door Company are two of the most respected figures in this line of work. You can find each company's products in our online store at a very competitive price. We do our best to provide customers with a wide selection that is both reliable and affordable.
Regardless of the type of Houston Entry Door you pick, Southern Front is the go-to company for installation. In addition to our vast inventory of different types of doors, we also have professional installers on our team. Contact us to find the perfect fit for your entryway. A friendly representative can schedule your installation in no time by phone at 281-890-5860 or online at  info@southernfront.com ( https://www.southernfront.com ). Our Location is 11234 Jones Road West, Suite B, Houston Texas 77065.
Facts about Houston, Texas:
On August 30, 1836, Houston became a city. Augustus Chapman Allen joined his brother John Kirby Allen to develop land near Buffalo Bayou.
Houston is the biggest and most populated city in the Lone Star State. In addition to having the most residents in Texas, it has the 4th most in America.
Houston contains a Consolidated Metropolitan Statistical Area, or CMSA. Ours contains eight unique counties: Fort Bend, Galveston, Brazoria, Harris, Chambers, Waller, Montgomery, and Liberty.