How To Find The Best Custom Door Company
How To Find The Best Custom Door Company
Have you wondered How to Find the Best Custom Door Company? A door is an entry point to your special place, and you want to be the first thing people admire. Since 2000, Southern Front Doors offers numerous options of dream doors to accentuate the personality of your home as well as make a bold statement to the world.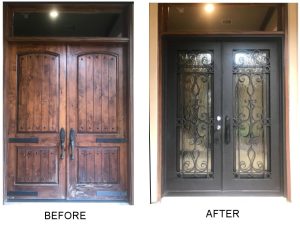 About The Company
Southern Front Doors is a family owned business. The owners, Jesse and Liz Salinas, purchased the business from Sam and Susan Fortenberry in 2014. Through our 28 years of experience, we continue to deliver a durable and quality product at an affordable rate. For instance, we are confident that our company can meet or beat our competitors' prices. We offer standard and custom size products in wood, iron and fiberglass.
Additionally, we stain our wood doors the traditional way: with an oil-based finish. For our local customers, we offer installation and our Crate& Freight Program. This program provides curbside delivery to the location of your choice. All in all, we are your one stop shop for your custom door needs.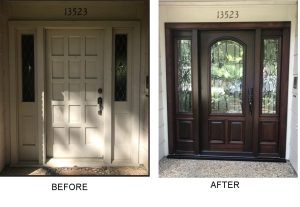 Our Financing Partner
Are worried about financing your dream door design? There's no need to panic. Our partner, Synchrony Financial, offers a financing option with the following attractive features to qualified buyers:
No interest for 18 months
Available rates below standard retail rates
Quick response
Multiple payment options
Convenient payment arrangements.
Contact Us Today
We know how to make your custom door the conversation piece of your home. For more information about our company and our products, you can contact us at 281.890.5860 or visit our website here. Southern Front Doors is your solution to all of your custom door needs.
Did You Know…
Many doors in Ireland are colorful. The Irish were ordered to paint their doors black to symbolize the morning of Queen Victoria's death. However, the Irish painted their doors in different colors to rebel against the order.
 The door symbolizes Hope Opportunity, communication, and liberation.
A door in a dream represents a new opening in your waking life. A locked door could mean possible missed opportunities.
In the art of Feng Shui, having a clean and clear pathway to the door is important for the harmonious flow of energy.
The world's largest doors are located at the NASA Vehicle Assembly Building at the Kennedy Space Center in Florida. The four doors allow space shuttles to move into and out of the building. The doors are 456 feet high and require 45 minutes to open and close the doors.