Improve Your Curb Appeal with Cast Iron Front Doors
Improve Your Curb Appeal with Cast Iron Front Doors
Are you a homeowner that is looking to add extra curb appeal to the outside of your home? Perhaps you have been searching for ways you can improve your curb appeal with cast iron front doors. Maybe you are realizing that cast iron front doors can elevate a home's appearance that no other door can compete with. If this sounds like you, Southern Front Doors is here to help you elevate for home's appearance.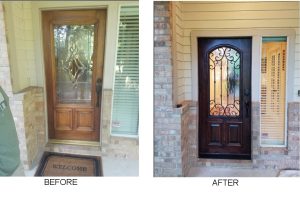 Are you looking to make a great first impression on your neighbors and friends? Your front door is the first thing that people see when they come to your house. Because of this, many homeowners are looking for new ways the can have a sophisticated and appealing front door. And cast iron front doors can give the appeal and sophistication you are looking for outside your home. 
Nowadays, cast iron doors are elegant, understated, and powerful. Improving curb appeal may not be your ultimate objective, but the advantages brought by having cast iron doors certainly help your home in these ways:
Visually appealing

Good first impression

Sophisticated feel

Distinctive look
Your curb appeal is important because it shows others that you care about your home. You want it to look nice and add value to your home. Instead of having a home that looks abandoned and unkempt. 
Invest in the Best
Every home is perpetually in a hushed battle to retain or boost its value. Upkeep is constant and expensive. Influences beyond your control can have an adverse impact on your home's cost. Protecting your investment is vital. Because every homeowner wants to see a return value on big investments that they make. The impact of a strong home entrance is the first impression home buyers will get when entering your home. You want to make a strong first impression. And research shows that over 90% of homeowners will see a return investment on their iron front doors.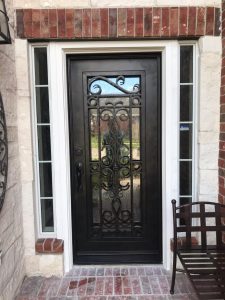 Reach out to SouthernFront Doors Today! 
If you are looking to improve the outside of your home, installing a cast iron front door is the way to go. At Southern Front Doors, you will get a wide variety of iron doors to choose from, great prices, and excellent customer service. Give us a call today to learn how we can transform your doors at 281-890-5860. Or stop by our showroom off of Jones Road to see what we can offer you today. We are excited to work with you and you can see for yourself the difference new cast iron doors can have on the curb appeal of your home!