Southern Front Doors is Going to the Cy-Fair Home and Garden Show
Southern Front Doors is Going to the Cy-Fair Home and Garden Show
Did you know Southern Front Doors is Going to The Cy-Fair Home and Garden Show? Coming this February, we will exhibit our beautiful inventory at the Berry Center. We are excited to show our inventory to the masses and have the opportunity to upgrade many entryways within the city and its surrounding areas.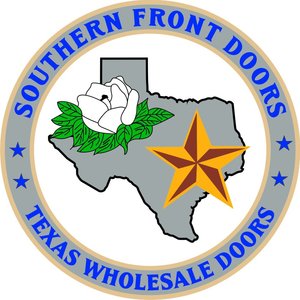 About the Company
Southern Front Doors is a family owned business. The owners, Jesse and Liz Salinas, purchased the business from Sam and Susan Fortenberry in 2014. Through our 28 years of experience, we continue to deliver a durable and quality product at an affordable rate. For instance, we are confident that our company can meet or beat our competitors' prices. We offer standard and custom size products in wood, iron, fiberglass, and steel material.
Additionally, we stain our wood doors the traditional way: with an oil-based finish. For our local customers, we offer installation and our Crate& Freight Program. This program provides curbside delivery to the location of your choice. All in all, we are your one stop shop for your custom door needs.
The Show
This year is the 11th Annual Cy-Fair Home and Garden Show located at the Richard E. Berry Education Support Center. It is scheduled for February 16th and 17th from 9:00 am to 6:00 pm on Saturday and 10:00 am to 5:30 pm on Sunday. The show intends to display the latest products and ideas in the home and garden industry. Tickets prices are as follows:
Adults: $10.00
Seniors: $9.00
Children 12 and under: Free
Also, parking is free thanks to AM 740 KTRH Radio. For more information about the garden show and to receive your $2.00 off coupon, visit the official website here.

Contact Us Today
Join us at the Cy-Fair Home and Garden Show and see all of our impressive inventory and how we can add your personality to your home. We are excited to meet new potential customers as well as inform our current customers of the all things new with Southern Front Doors. For more information about our inventory, contact us today at 281.890.5860 or visit our website here.
Did You Know…
U.S. households spent approximately 2.7 billion dollars on growing flowers in 2015.
U.S. households spent approximately 3.6 billion dollars on growing vegetables, fruits, herbs, and berries in 2015.
Gardeners spend an average of five hours a week digging and planting.
Approximately 238 calories are burned in an hour of weeding and cultivating a garden.