When To Replace A Door
When To Replace A Door
Most people know when to replace their mattress or when to patch their roof, but do you know When To Replace A Door? We tend to decorate, repair, or buy something new for everywhere in the house, but neglect to care for the one thing that separates the world from our haven. We should all do a better job at taking care of the entry to our homes. What better way to treat them better than to design a new custom door?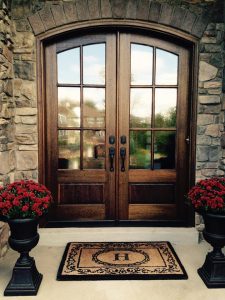 The Signs
If you are someone who is unaware of when to When To Replace A Door, we can tell you the task is relatively simple. Here are some of the signs that would tell you when to replace your door:
If your entry is difficult to open and close, it might be a sign of the hinges sinking. Nevertheless, make sure you call Southern Front Doors to find the solution to your problem.
If you see rust or dings on your door, this is an indication of the weak structural integrity of the door. Southern Front Doors can replace your door with an elegant yet durable door. You can have it all.
Moisture is present between the panes of the glass. Most glass doors have double-paned glass. As time pass, the seal between the two panes will weaken and moisture will eventually seep in. As a result, mold and mildew can grow in that space. Contact Southern Front Doors today to save yourself and your wallet from a much bigger monster.
If you have to place something under the door to keep the cold draft out, it might be a sign of energy rushing out of your door. Many of the modern doors have a spring-loaded threshold. You may be able to fix the problem by raising the screws up to your weatherstripping. However, if the weatherstripping is too old or worn out, it is definitely time to replace the door.  So, while you may not have to replace the door, it is a valid reason to buy a customized door Southern Front Doors.

Our Financing Partner
Are worried about financing your dream door design? There's no need to panic. Our partner, Synchrony Financial, offers a financing option with the following attractive features to qualified buyers:
No interest for 18 months
Available rates below standard retail rates
Quick response
Multiple payment options
Convenient payment arrangements.
Contact Us Today
We understand when people neglect the maintenance of their door. That's why our professionals are here to advise the best plan for you and your home. Your door deserves an upgrade, and your entry should exemplify your personality. For more information on our company and its services, contact us at 281.890. 5860 or visit our website here.