Why You Need a Custom Door
If you're a home builder, you surely have considered the type of front door you want for your new home. You have so many options to choose from in terms of what's already available on the market. However, have you also considered a custom option?
We know that giving you even more choices to make may seem like an overwhelming decision. But we aren't trying to get you to pick which door you want just yet. Instead, we want you to consider a custom option as opposed to a standard door you might find at a home improvement chain. While the latter may seem like the most straightforward option, simplest doesn't always mean best. There are a few reasons you might prefer a custom door. We list a few of them below.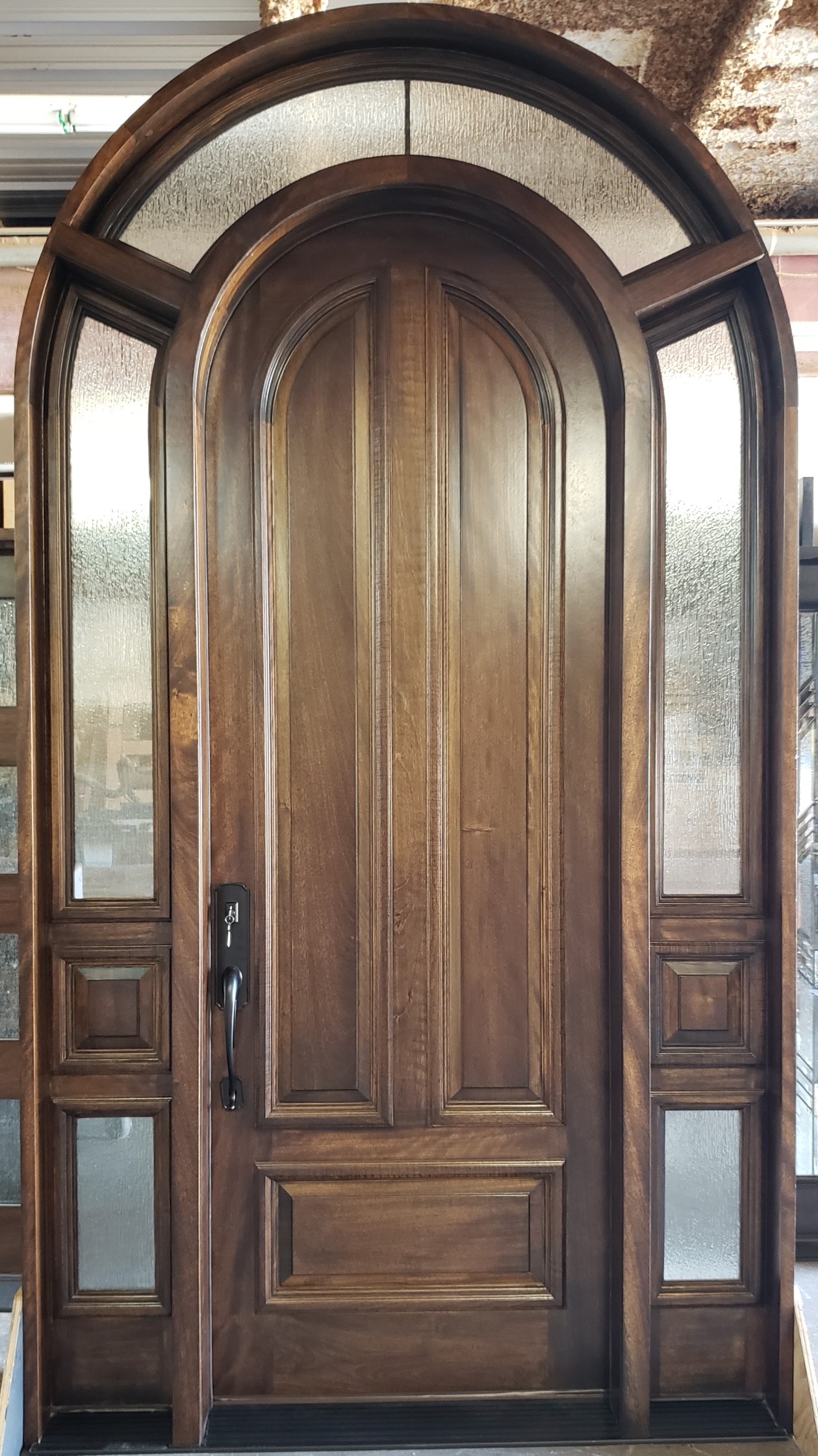 You'll Know It Fits
Generic doors don't always fit properly. Though you might be able to install the door in the space provided, small cracks can cause big problems for your home. A door that doesn't fit snugly into the frame of your home will leave you exposed to pests, allergens, and insulation issues. Furthermore, you'll experience sound and light pollution. With time, potential burglars will have a better idea of when you are and aren't home, just by looking at the cracks in your home. If you have a uniquely-designed house, a standard door might not be the best fit.
Your Door Says Something About You
A front door says a lot about a person. You can stand out with a custom door. You aren't trying to show-off when you purchase a custom door. Instead, you're letting the world know that you're meticulous and you place care in the appearance of your home. Your guests will compliment your home before they even step inside when you have a custom door.
Call Us For a Custom Door!
If you decide you want a unique front door for your new home, you should call Southern Front. We've been crafting one-of-a-kind front doors for homes for twenty years. For examples of our work, check out our inventory here. We pride ourselves on our professional installation and well-crafted design. Don't waste time with an ill-fitted generic front door from a big box chain. Our doors are superior in quality. Furthermore, our custom options set your home apart. Call us at (281) 890-5860 or contact us here to learn more about the thousands of options we have available to create the perfect door for your home.