Iron Exterior Door has a stigma of being costly and time-consuming. And because of this, most homeowners are afraid to replace their old, worn-out doors. But with SouthernFront Doors, you do not need to fear the scary costs of getting new doors. All our doors are designed to tailor your house. Meaning, everything is measured to be designed correctly and you are able to choose the style and finishes of your choice. At SouthernFront Doors, you do not need to be afraid of the cost of new doors because we offer great pricing. That we are sure you will be pleased with. Because when you need Iron Exterior Door, our expert specialist will walk you through the process. And make sure, that all your questions are answered. In this article, we will delve into what the process would be like if you are getting a new Iron Exterior Door.
Don't Be Hesitant-Call Us
If you have decided that you are wanting new doors, but do not know where to begin. The answer is simple, you will first give us a call. Our friendly experts at 281-890-5860 will guide you through the first step. They can answer any initial questions you may have. And set up an appointment for one of our specialists to come to your home. During the initial phone call, our experts may ask you questions such as-
What is the exterior of your current door? (I.E. wood, fiberglass, etc.)

How many doors are you looking to have replaced?

Do you know roughly how large your current door openings are?

How old are your doors?
These are just some preliminary questions you may be asked over the phone. Before one of our specialist visits your property.
Initial Appointment
Once your appointment is scheduled, your expert contractor will visit your home. During this visit, your contractor will be able to see your doors and learn more about your home. Your contractor will be able to see how your doors are holding up. If there is any mildew or mold present. And how many doors you will need to be replaced. During this visit, the contractor may also ask you what budget you have. And if you have any questions or concerns they can answer for you. During this visit, your contractor may ask you what styles you are looking for in your new doors. After your contractor has looked at all your doors and gathered the information they need you. Regarding the features and styles you like, they will notify you that they will be working on an estimate for you.
During your initial appointment, you will be able to learn about the different brands and styles that we offer. We offer top quality brands such as Buffalo Forge and GlassCraft. You will be able to look at the different styles and show your contractor which styles you like best. From there your contractor will be able to recommend an Iron Exterior Door that he thinks is best for your house efficiently, while still having the aesthetic appeal you are looking for.
Estimate
After your contractor has gathered all the information necessary to put together an estimate. They will begin working on your quote for new doors. All estimates are different from customer to customer because every customer has a unique situation. Not everyone has the same size house, same style, or the same number of doors. Everyone is unique which is why we do not give quotes over the phone. We need to come and see your house to give you the best estimate possible. Our estimate is based on a factor such as-
How many doors are being replaced

The style/brand of door best for your home

Labor
Those are a few things we use to determine your quote. With all our customers we strive to deliver excellent service, and top quality doors at an affordable price. After the estimate is put together it is then sent to you to look over. We will provide you with a detailed estimate that breaks down all the costs associated with your new door installation.
Decision Time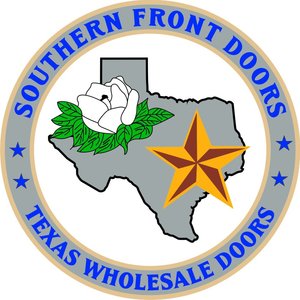 Once you have received the estimate and have looked over it. It is time to make your decision. Only you can decide at this point in the process if Iron Exterior Door is an investment that you are needing and also wanting to make. We focus on not being "pushy salesman" and truly believe that the customer needs to decide if they want new doors. If you have questions about your estimate, you can always call your contractor who will happily ask you through the estimate. Answering any questions you may have. While helping you better understand the costs associated with new doors. After you have made your decision it is time to give your contractor a call. Let them know what you have decided. If you have decided to move forward then your contractor will set up another appointment to come back for another visit for measurements. If you have decided not to move forward, that is perfectly fine.
Iron Exterior Door Houston
Now that you understand the initial process of how easy it is to get a new Iron Exterior Door. It is time to call our friendly experts at 281-890-5860 today. Because at SouthernFront Doors, we offer top quality doors at an affordable price. We have been in business for over 28 years simply because we offer the best Iron Exterior Door in the Houston area.